Salt Lake City, UT, USA
Find Other Singles In
Utah!
Ad Partner
Ad Partner
Seeking Bohemian Chameleon
Seeking Bohemian Chameleon About me: I am passionate about the things that add quality to life, be it growing heirloom tomatoes in my garden, traveling to see the world, fighting for justice and equality, or playing a killer game of Scrabble. I'm a bit of a snob, I'll admit it, but only in a good way. I'm also a rebel, a hippie, a fervent romantic, and a bit of a boy scout. I'm 46, but I've been blessed with good genes so I don't look it -or act like it. I'm an underachiever trying to make up for lost time. I volunteer, recycle, write my congressman, and tidy the kitchen before going to bed. I drive aggressively at times, have water spots on my bathroom tile, and procrastinate, but then again I'm a very conscientious dishwasher stacker. I love luxury, and in fact work in the industry, but I'm quite down to earth. I fancy myself as a bit of an adventurer. I want to discover the secret enclaves of the world known only to the locals. I'd rather go on a photo safari than on a Disney cruise, any day.
My Photos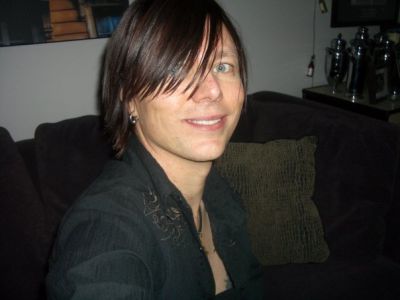 A group for men who identify as pansexual and wish to make relationships with like-minded individuals.
NO STINKY DATES Amazon Ads
Find Other Singles In
Utah!
Ad Partner
Ad Partner











NO STINKY DATES Amazon Ads




Bisexual Resources
Bisexual Online Dating
News & Entertainment
Bisexual Interest
Bi Personals / Chat
Connect
Bisexual Related Sites
Recommended LGBT Sites